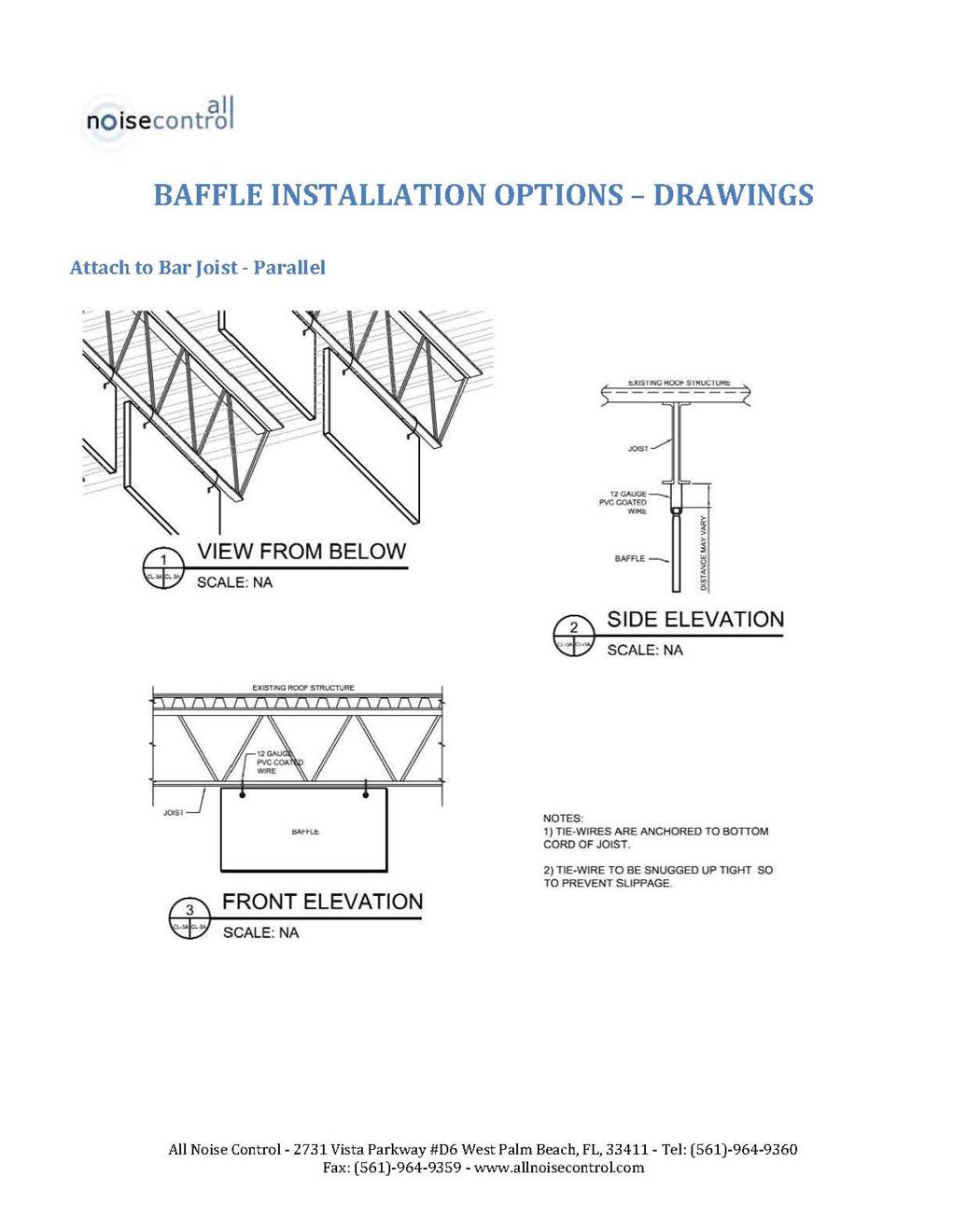 To Download Acoustical Ceiling Baffles Installation Installations in PDF Format, click here

DELIVERY, STORAGE, AND HANDLING
Panel assemblies shall be delivered to the project site in original, unopened packages.
Prior to panel installation the site must be free of all wet and dusty trades and the climatic conditions stabilized to normal operational levels.
The panels shall be stored in a fully enclosed space. For a minimum of seventy-two (72) hours immediately prior to installation, store the panels in the room in which they will be installed. The temperature and humidity of the room shall closely approximate those conditions that will exist when the building is occupied. Store the panels off the floor.
Care in handling MUST be exercised to avoid damage.