Noise Reduction Blankets Solve Industrial Size Noise Problems
INSTALATION INSTRUCTIONS
Class 1 Public Buildings

Industrial Plants

Commercial Facilities

Inplant Offices

Loud, stationary Noise Sources

Encloseable Noise Sources

Outdoor Noise Sources

Compressers

Printing Presses

Drills

Water Treatment/In-Plant

Machine Enclosure Curtains

Inplant Noise Baffles

HVAC Applications

Stamping Presses

Conveyors

Pipe and Duct Jackets

Inplant Noise Curtains

OEM Applications
Unsure if you found your sound solution? Call us right away at 1-561-964-9360 or fill out our contact form here.
Noise Control Blankets & Sound Curtain Systems
These soundproofing blankets are cut to 4′ width X custom length, or available in any custom size required (custom slits, holes patches, windows, strip curtains and more can more can be sewn in to your order). These blankets are grommetted across their tops and velcroed down both sides for interconnection. Boasting average 20 to 40+ decibel level drops, these self hanging blankets are suspended either from a ceiling or floor mounted frame.

Our Acoustic Noise Reduction Soundproofing Blankets are in general broken into 2 main product groups, one is just a noise absorbent, the other a noise absorbent and noise barrier due to the sewn in Soundproofing Vinyl Barrier material
Our most popular and flagship product is our AB1 Blanket. It acts as an absorbent and noise blocker as it has soundproofing vinyl barrier sewn internally to the material. The outdoor version of this product line is resin coated to withstand weather, moisture and the more demanding outdoor applications.
Our AB2 Blanket Absorbents, also knowsn as ANC Sound Absorber Barricade Baffles, has the same absorption qualities but does not have the vinyl barrier material sewn in. This creates a lighter, more flexible blanket for conditions where that is required.
Acoustical Blankets Presentation
Click Here
to View Our New Brochure
Acoustic Blankets as Large Scale, Specialty & Industrial Applications
The versatility of our noise reduction blankets is just about unlimited.
Below we note which blanket is used for particular sample and specialty applications. The size or location of the your application, or the level of unwanted noise is truly no match for our noise reduction blanket materials. Our barriers are highly noise absorbent and designed to absorb unwanted sound reflection in a variety of applications.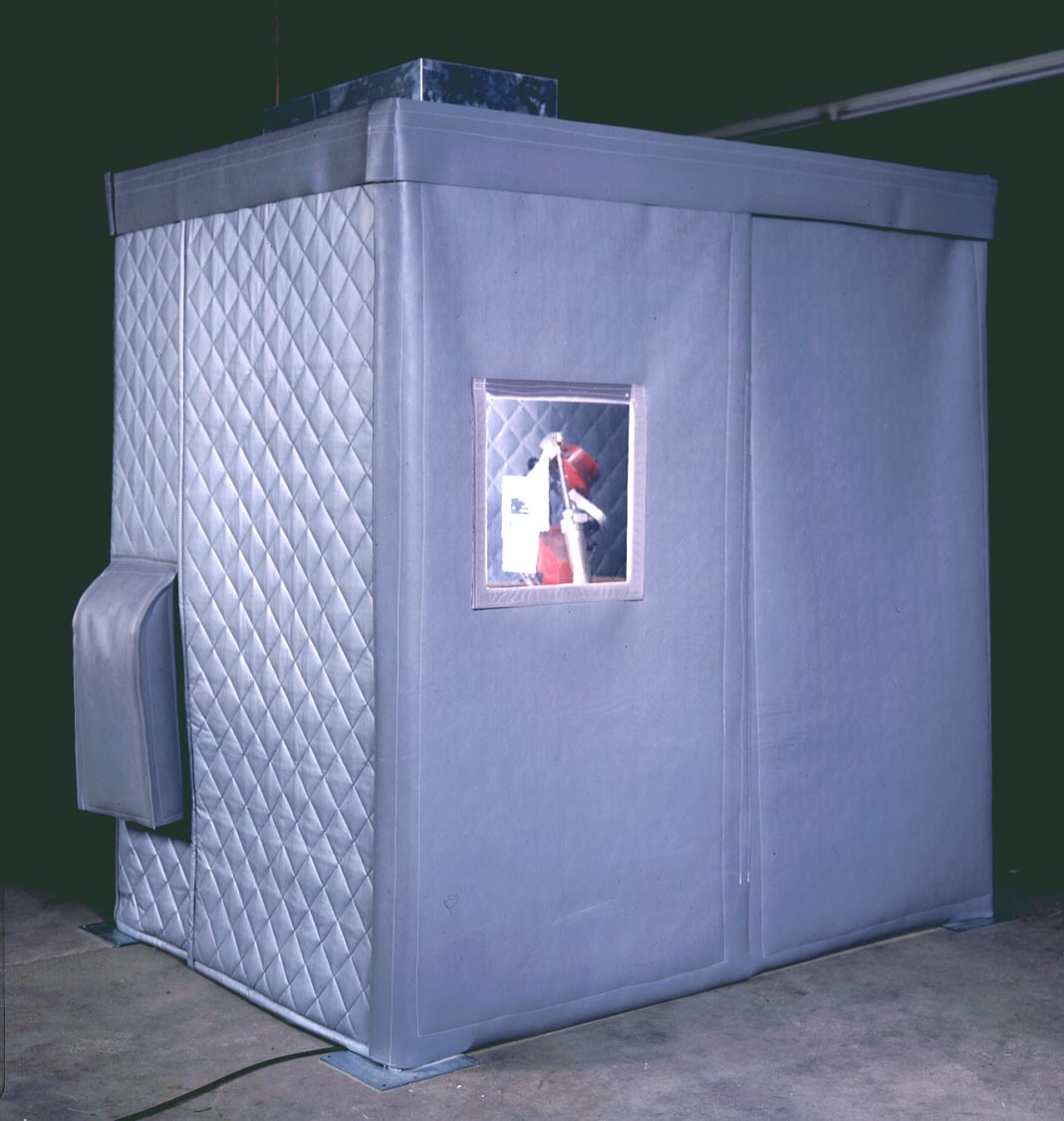 Industrial Noise Blanket Equipment Enclosures
Isolate equipment noise before it becomes a problem
From HVAC units to large computers, office equipment or generators. Pipes, electrical devices, generators or Vacuums, all can be enclosed and their noises isolated by custom enclosures which will quiet their surroundings and prevent other complicated noise issues from starting.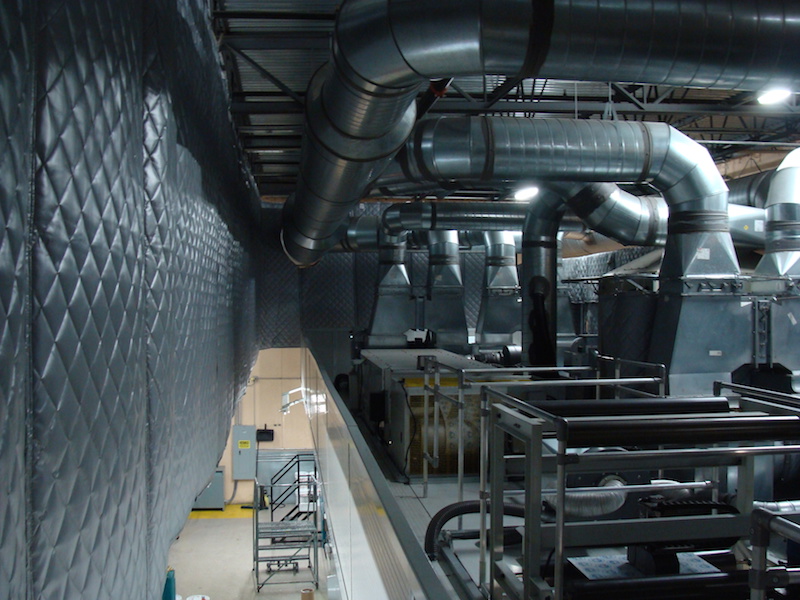 Industrial Noise Blanket Enclosures In-Plant Application
The loudest & most abusive environments
Within the In-Plant market sites are constantly re-tooling machines, moving equipment, installing equipment. Worker safety and OSHA regulations are key. In-Plant facilities require flexible and durable materials for the huge variety of applications and noise control needs they come across day to day.

Soundproofing Blankets for Heavy Construction Applications
Roaring engines, beeps, gears, banging etc etc
Outdoor versions of our blankets are built for these conditions. Some of the largest construction and engineering companies order our AB1-110 and AB-220 Outdoor Blankets from us. Reinforced, coated and protected to deal with the high abuse and caustic environment of commercial large scale construction projects.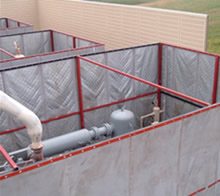 Noise Blanket & Noise Curtain Outdoor Applications
Toxic fumes, wind, rain and unbelievably loud engines
Our outdoor versions of noise reduction blankets are built to withstand it all. Boasting incredibly decible drops these can be used in virtually any outdoor installation. Events may use it for crowd noise, communities to block nearby roads and highways, construction and outdoor venues to quiet noise from reaching neighborhoods.