The Noise Control Pro Acoustic Room Kit takes our Noise Control Pro Acoustic Room Kit to the next level. This acoustic kit provides additional absorption by combining two-inch-thick acoustical substrate along with corner bass traps.
As a DIY (do it yourself) solution, these acoustic kits are available in three room sizes and ten colors, and are designed to for small (10′ x 10′), medium (10′ x 15′) or large (20′ x 20′) rooms. The square footage of sound absorbing material in each kit is calculated to meet the needs of the room size specified to help lower sound intensity and improve speech intelligibility. Each panel is wrapped with industry standard Guilford of Maine FR701 Style 2100 acoustically transparent fabric and ships complete with the basic mounting hardware to install direct to the wall.
The Noise Control Pro Acoustic Room Kit is a quick and easy solution for a variety of applications including home entertainment, teleconferencing, videoconferencing, broadcast and recording studios, or anywhere that needs a quick and effortless acoustical solution.
Features:
Three Kits and 84 color choices
Kits ship in 3-4 weeks
Quick and easy Installation
Reduces reverberation and echo
Improves speech intelligibility
Configurations:
Small Pro Room Kit: Contains (4) 2′ x 4′ x 2″, (2) 2′ x 2′ x 2″ panels + (2) 1′ x 4′ x 2″ corner bass traps for a footprint of approximately 100 square feet (10′ x 10′)
Medium Pro Room Kit: Contains (6) 2′ x 4′ x 2″, (4) 2′ x 2′ x 2″ panels + (2) 1′ x 4′ x 2″ corner bass traps footprint of approximately 150 square feet (10′ x 15′)
Large Pro Room Kit: Contains (8) 2′ x 4′ x 2″, (6) 2′ x 2′ x 2″ panels + (4) 1′ x 4′ x 2″ corner bass traps for a footprint of approximately 400 square feet (20′ x 20′)
Technical Information:
Panel Sizes (nominal): 1′ x 4′, 2′ x 4′, 2′ x 2′
Actual Panel Sizes:

1′ x 4′: 12″ x 47-1/2″
2′ x 2′: 23-3/4″ x 23-3/4″
2′ x 4′: 23-3/4″ x 47-1/2″

Thickness: 2″
Core: 6-7 pound per square foot density acoustical substrate
Fabric Finish: Guilford of Maine FR701 Style 2100 (10 Colors)
Natural Square Edge
Mounting options:

Panels: Angled Impaling clips, drywall anchors and screws (Included)
Bass Traps: Corner Mount Impaling Clips (Included)
Mounting with adhesive is optional (Not included)

Class A Fire Rated
NRC: 1.15
Sound Absorption (Hz)
Thickness
125
250
500
1000
2000
4000
NRC
2″
0.22
0.81
1.24
1.30
1.21
1.16
1.15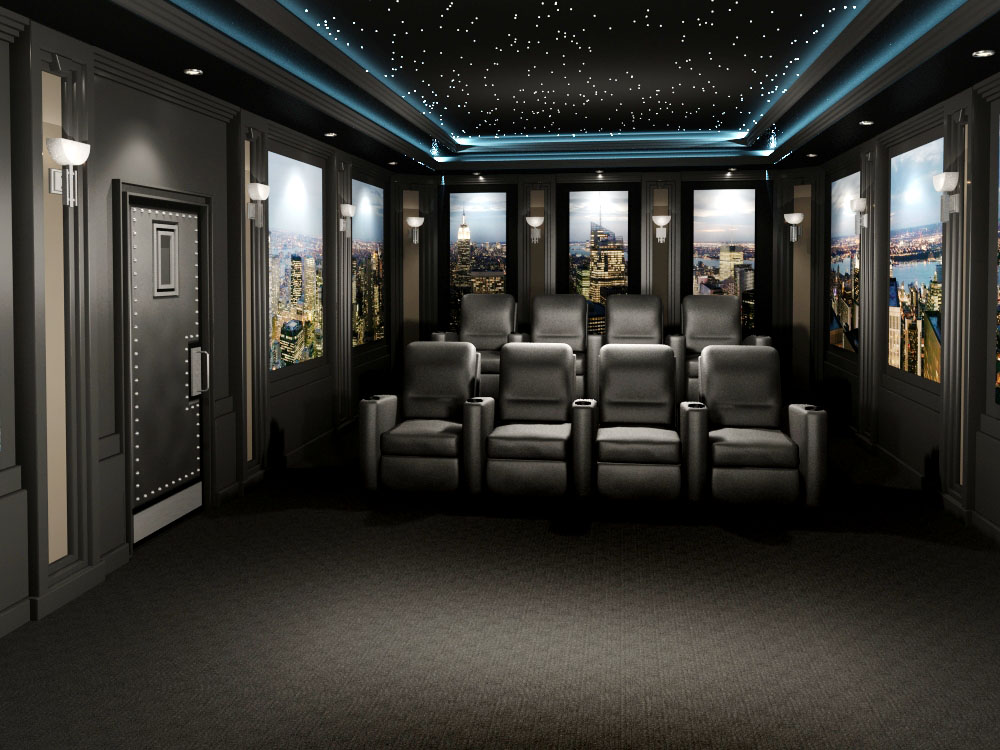 The Noise Control Panel Advantage
NOISE CONTROL
Other Competitors
Finish

Guilford FR701 Fabric Finish
Excellent for Acoustics
Fire Rated
100% recycled content
USA Made
Bonded to acoustic core for durability and longevity

Basic fabric or no fabric finish
Unknown acoustic value
May not be Fire Rated
Non-recycled content
Often sourced from other countries
Often stapled, causing fabric to pucker, sag or unravel

Acoustical Core

High Density (6-7 PCF) Fiberglass
Fire Rated
Superior Sound Absorption
Scrim faced acoustic board increases fabric adhesion and prevents color bleed
Holds shape and appearance, no frame required

Unknown or various acoustical cores
May not be Fire Rated
Unknown acoustical value
Loose filled cores, like mineral wool or recycled cotton, may compress vertically over time

Installation

Necessary hardware and drywall screws are included
No trips to the hardware store

May require purchase of adhesive or other hardware to install

Workmanship

Handcrafted in Richmond, VA
Proudly Made in the USA, supporting our local community

Manufactured by machine or sourced from other countries