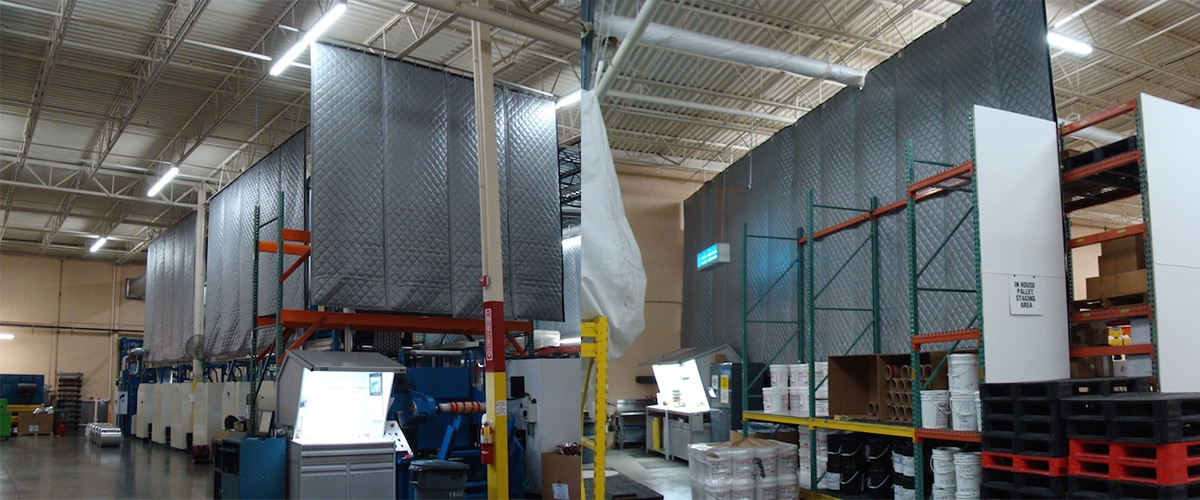 Acoustical Enclosure System is designed for the installation of acoustical enclosures & fiberglass soundproofing blankets.
The track & hardware can be configured for floor, ceiling, suspended, beam and wall mounted systems. Double track systems allow for slide-open access. Our heavy duty structural steel systems are utilized on large enclosures.
Acoustical Enclosure Systems can be configured to create total enclosures, partial enclosures, hoods or shouts, barrier walls and divider partitions.
A wide variety of Industrial Acoustical Curtain Panels and support framing options are available from All Noise Control to meet any requirements
Acoustic Curtain Systems Features:
High actual noise reduction up to 25 dB (A)
Custom engineered systems for any application
Roof Panels and ventilation systems available when required
Quick access to machinery and equipment
Fire safe and low smoke emissions per ASTM E-84,Class1 : Per ASTM E-162, ASTM E-662
Easily installed, relocated or modified
View windows for visibility
Washable and steam cleanable component materials
Durable constructions for long service life in severe industrial applications
Curtain system models are offered in various styles for optimum solution of application's requirements
Economical alternative to rigid acoustical panel systems
Two-Tiered noise control curtain system. Panels slide open for access
Acoustical curtain panels configured to meet custom requirements. Upper tier framework is suspended from thread rod
Three-sided, open top sound curtain enclosure has wall, suspended and floor mounted supported frame system. Sliding access panels with view windows shown.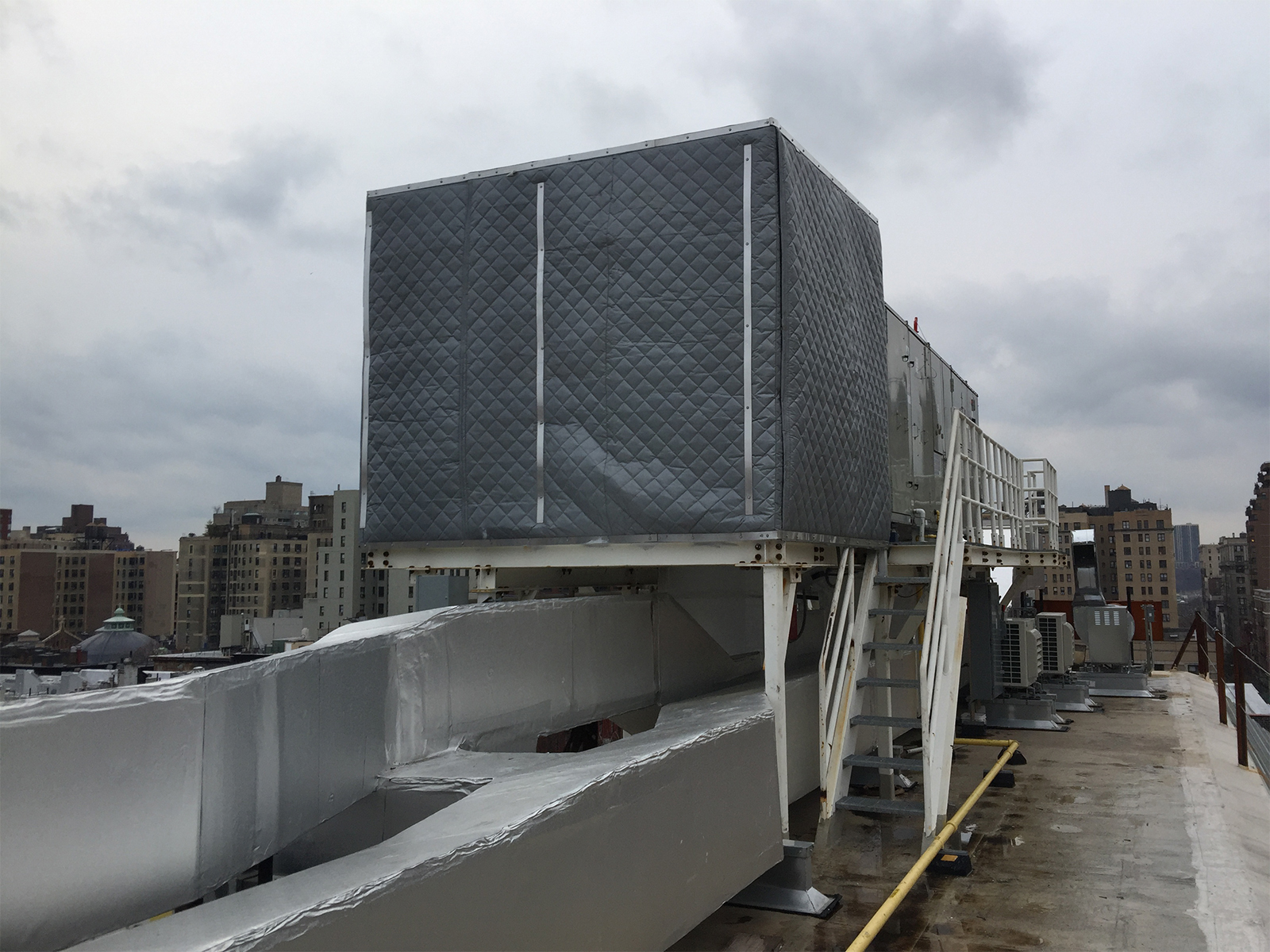 In-Plant Enclosures
In-Plant Enclosures are available in Complete or Partial enclosures. Enclosures can be floor mounted, ceiling mounted, wall mounted, or suspended from a roof deck.
When using a complete four-sided enclosure with a roof, the noise reduction can exceed 20 dB(A) while still offering access, visibility and ventilation. Partial Enclosures are defined as a barrier wall, two or three sided enclosure, or a four sided enclosure without a roof. Noise reduction can exceed 15 dB(A) on a partial enclosure utilizing our Barrier Backed or Barrier Septum Composites. Standard components are utilized to offer custom enclosures to meet your specific application.
Actual noise reduction up to 25dB(A)
Custom engineered for any application
Washable and steam cleanable component materials
Variety of framing systems available
Noise Control Blanket enclosures offer high levels of noise control and noise reduction. From HVAC units to large computers, office equipment or generators.
Pipes, electrical devices, generators or Vacuums, all can be enclosed and their noises isolated by custom enclosures which will quiet their surroundings and prevent other complicated noise issues from starting.

Track Connectors
Universally fitting roller track connectors ore mode from
12 gouge zinc-plated steel. Single or double track end, corner, middle.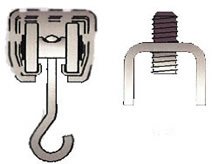 Universally fitting roller track system works with floor, wall, suspended, ceiling mounted or HD curtain enclosures.
Mode from 16 gouge hot­ dipped galvanized steel. Single or double track .
Curved track : 2′ radius, 90° sgl. or dbl.
All track pieces slide into all track connectors .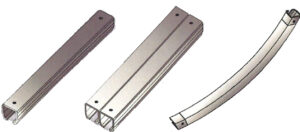 * 16CT curved piece has flared ends,the same dimensions as a connector piece , and will accept straight frock pieces fitted info ifs ends. Once assembled, it functions as a continuous piece of track. Curved connectors are available with mounting hardware for floor, suspended, wall,ceiling mounted or HD systems.
**Double rock is two identical pieces to be used with double connectors, but are not physically joined together.
Universal Track Parts:
Universally fitting rollers availa ble in l l/2″ nylon , or l " steel. All hook / roller assemblies use two rollers.
Standard System:
Mode from 12 gouge steel. Column s telescope over bases and connectors up to 12′ in height.
Two floor base options available:
12″ square, 1/4″ thick steel plate
6″ square, 3/16″ thick steel plate