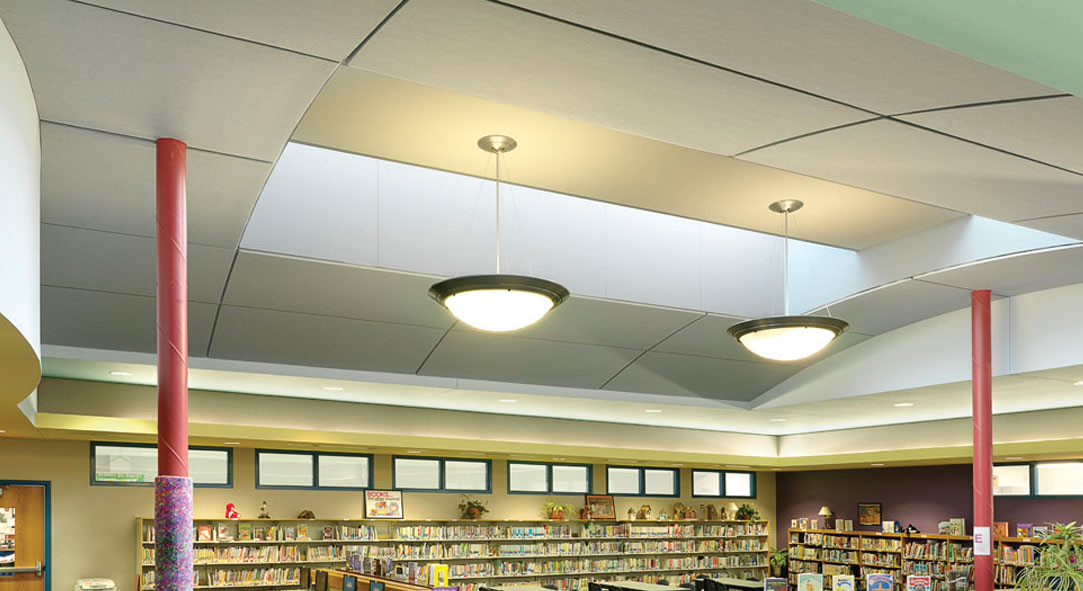 Our Noise Absorbing ceiling tiles are top-performers, cost-effective, and of the utmost quality acoustic ceiling tiles available. Perfect for commercial and corporate environments to control noise within an area and help prevent it from traveling from space to space. Both our melamine and standard ceiling tiles are available for quick delivery and are a cost-effective solution for virtually any ceiling!
Sound Absorbing Ceiling Tiles offer exceptional sound absorption properties ideally suited for a variety of settings including offices, restaurants, call centers, auditoriums, and gymnasiums. When soundproofing is essential for noise and sound control, noise absorption ceilings and acoustical ceiling tiles provide the control you expect. Large noisy areas, such as gymnasiums and work floors can now be effectively managed with soundproof ceilings and acoustical wall panels.
Acoustical Ceiling Tiles feature Excellent acoustical performance and Excellent soundproofing performance.
Fiberglass Sound Absorption Ceiling Tiles

Fiberglass Sound Absorption Ceiling Tiles are Light, Flexible & cost-effective. Ideal for offices, churches, schools, and other areas requiring a cost-effective acoustic ceiling tile solution.
ANC 1010 Acoustical Ceiling Tiles Series Standard Panels: Click here.
ANC 2010 Acoustical Sound Absorption Series High Impact Panels: Click here.
ANC 3010 Acoustical Noise Absorption Series – Stop Noise Panels: Click here.
Melamine Sound Absorption Ceiling Tiles