All Noise Control Acoustic Barriers cover vast applications, cost needs and solve virtually all noise control issues.
Call us today at 1-561-964-9360


We've helped solve problems for companies such as Boeing, Amazon, IBM and Lockheed Martin. Governent agencies, military & US Coast Guard.
Read our case studies page to learn more about real world applications.
Be sure to check out our partial client list here.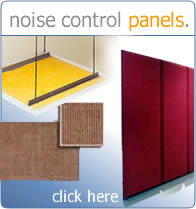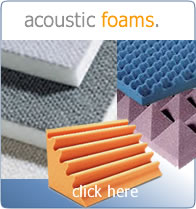 Question? Fill out our contact form for more information or a call back!
What is a soundproofing barrier?
Noise barrier or sound barrier products add mass to a wall, ceiling, floor, or enclosure serving as a highly effective soundproofing solution – at an affordable price. SoundAway Soundproofing Barriers are typically installed directly on the studs or joists to reduce noise transmission between the source of the sound and the destination
What is STC?
Sound Transmission Class (STC) is a rating assigned to a material or an assembly of materials representing the transmission loss or reduction in sound between the source and the target. A standardized test, performed in an acoustics lab, measures the transmission loss between a Sound Source and a Target room. Measurements are taken over a range of 8 different frequencies ranging between 125Hz and 4000Hz. These frequencies cover the speech range.
Sound barrier & noise control barrier products used for noise control in Commerical Acoustic Applications, Home Theater Acoustics, Audio rooms, OEM projects, office and factory enviorenment, Churches and several other applications where Noise Control is needed.
Soundproofing Vinyl Barrier

is high density thin, weighted barrier, constructed of non reinforced high temperature fused vinyl with no lead filters.

Weight: 1 lb & 2 lb

Soundproofing Wrap Barrier & Duct Lagging

Wrapping noisy pipes and duct work in industrial, commercial, residential and other applications will help significantly quiet these types of mechanical items.

Sizes: 4′ x 30′ & Custom wrap sizes available

Soundproofing Barrier Composite

This is a combination of 1 ¼" thick foam, then a 1/10″ QVC vinyl, and a 1″ foam faced with a protective aluminized mylar skin.

Thickness: various & custom
Sizes: 4′ x 4′

Soundproofing Acoustic Blanket & Curtain Systems

These barriers are highly noise absorbent, quilted fiber glass blanket designed to absorb unwanted sound reflection in a variety of applications.

Sizes: 4′ by X (custom length)
Thickness:: 1″ or 2″

Sound Absorption Waterproof Baffles

Since their inception, their popularity has spread into multiple facilities including gymnasiums, industrial plants, fellowship halls, auditoriums, swimming pools, and more. They are lightweight, available in multiple colors, and grommetted for easy vertical suspsension.

Standard & Moisture resistant available.

Substrate:
2.0 lb, or 3.0 lb per cubic foot semi-rigid fiberglass core
Size: 2'x4′ & custom

Acoustical Soundproofing Ceiling Tile Barrier

Our ceiling tile barriers are a cost effective, industrial strength soundproofing and noise control solution. You can use our ceiling tile barriers by laying it on top of existing commercial ceiling tiles with the fiberglass side down.

ANC-CB22 Acoustical Ceiling Tile Barrier has 1″ Fiberglass / bonded with 1 pound vinyl 1/8″ thick with aluminized mylar facing. STC rating of 29

FootFall Composite – Soundproofing Acoustic Floor Underlayment

FootFall is used under laminate or engineered hardwood flooring. FootFall is excellent for use in wood sub floor construction due to its weight & mass.

Thickness: 2mm, 3.2mm, 6.4mm and 12mm.

Stop Noise ANC 3500Soundproofing Wall Panel

The ANC-3500 panel can be installed on walls or ceiling using mechanical clips, adhesive or hook & loop. Consult with factory for best-suited mounting for your application.

Flexible Clear Soundproofing Vinyl Noise Barriers

Industrial clear vinyl noise barriers offer significant noise reduction while their transparency allows for visibility and easy access.

Flexible Reinforced Soundproofing Vinyl Noise Barriers

Stop noise transmission from one area to the next. Typically used as industrial acoustic enclosure material, these flexible vinyl sound barriers can be used as curtain panels with top grommets with mating hook and loop closures on vertical edges.

Acoustic Adhesives & Compounds

Acoustic Soundproofing Door Panel

Acoustical Door Cover Panels are designed to be attached to any existing door to significantly improve the sound transmission loss ability of the door and its frame.

Green Glue Soundproofing & Noise Reduction Material

Green Glue is the highest performance viscoelastic material available to the building and construction markets

Acoustic Adhesives & Compounds

Model Sound Damping Compound

Reduce structure-borne noise and vibration in a variety of materials with this water based visco-elastic damping compound. In addition to it's vibration and sound qualities it will improve fatigue life of treated surfaces as well as superiod flame spread and smoke density ratings.

Construction Adhesives for Soundproofing and Sound Dampening Materials

We supply Titebond® Solvent Free Construction Adhesives for all your soundproofing construction needs. This adhesive is versatile and ideal for virtually all applications while supplying you with a cost-effective premium adhesive.

Unsure if you found your sound solution? Call us right away at 1-561-964-9360 or fill out our contact form here.

We look forward to hearing from you!